This series is Helene's original idea. She had spent most of her time as an official Haibike rider during the Covid lockdowns and travel restrictions. Hence, as Europe started opening up she decided to go on a big trip to finally meet her teammates, in their homes, and home spots, and share their vision of mountainbiking.
This adventure took her from the south of France with Yannick Granieri, to the beautiful ski resort of Les Arcs in France to meet Léa Deslandes, the Coast of La Spezia in Italy with Andrea Garibbo, the county of Essex, South-East England to meet Tom Cardy, Kara Beal and Sam Pilgrim and finally in Flachau, Austria, to meet up again with Léa and Andrea competing in the E-bike World Tour.
Producing photos and videos into a 4 part video series, mostly filmed and edited by Frank Marbet from Crink Visuals. While I (Alex) took care of the still images and additional filming.
EP.1 YANNICK GRANIERI
For the first episode, we were welcomed by Yannick Granieri and his girlfriend Lucie in their home in Aix en Provence in the south of France.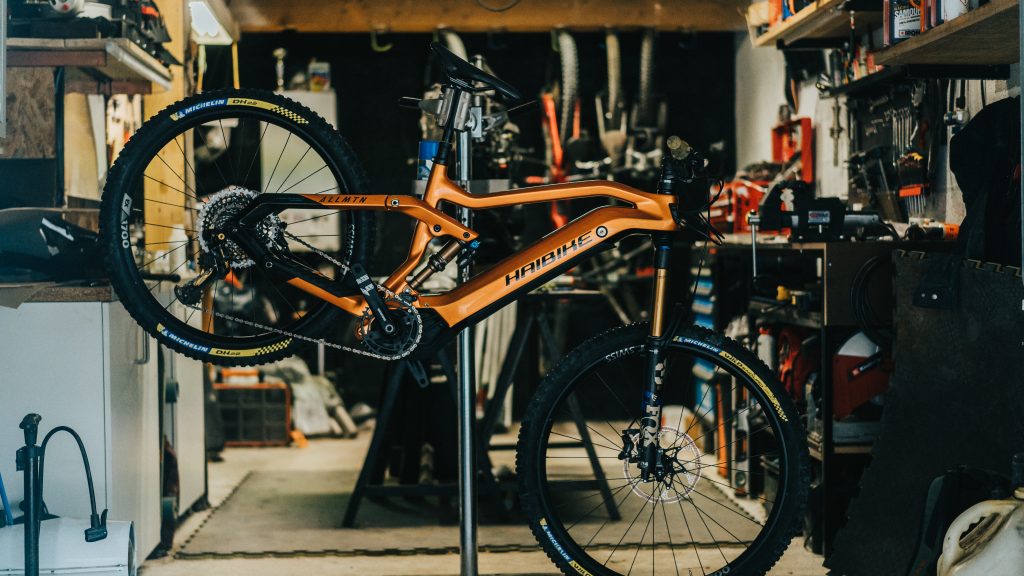 Yannick then took us to his favorite spot, the Terres Noires in Dignes les Bains, to ride with some of his friends (yes, the ones who break the bikes).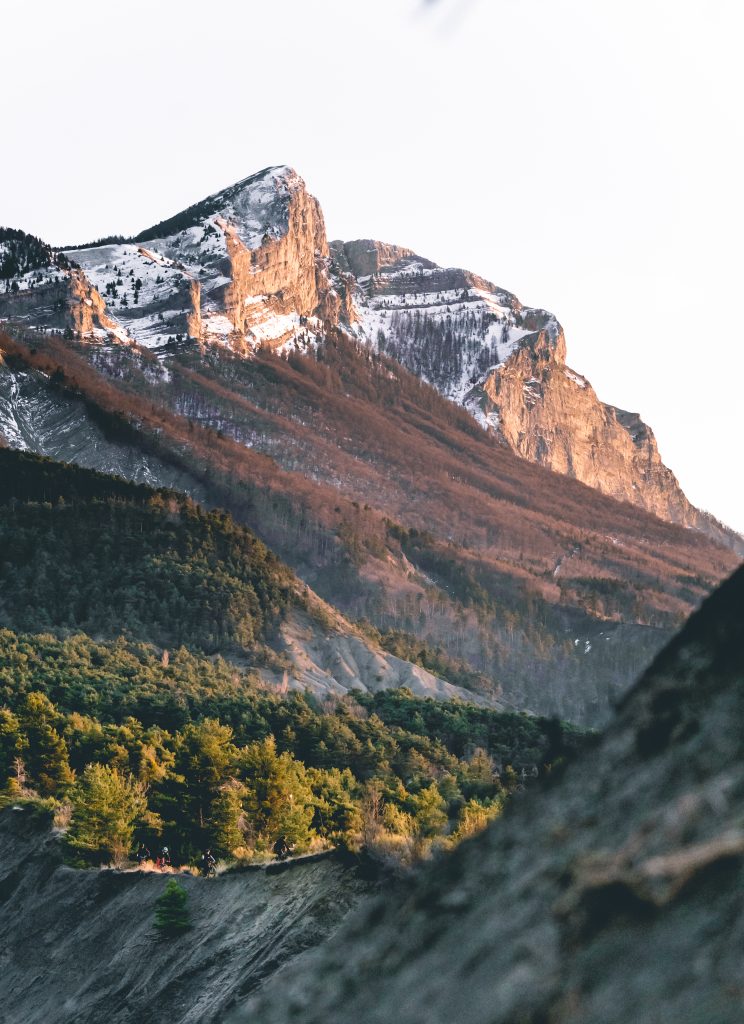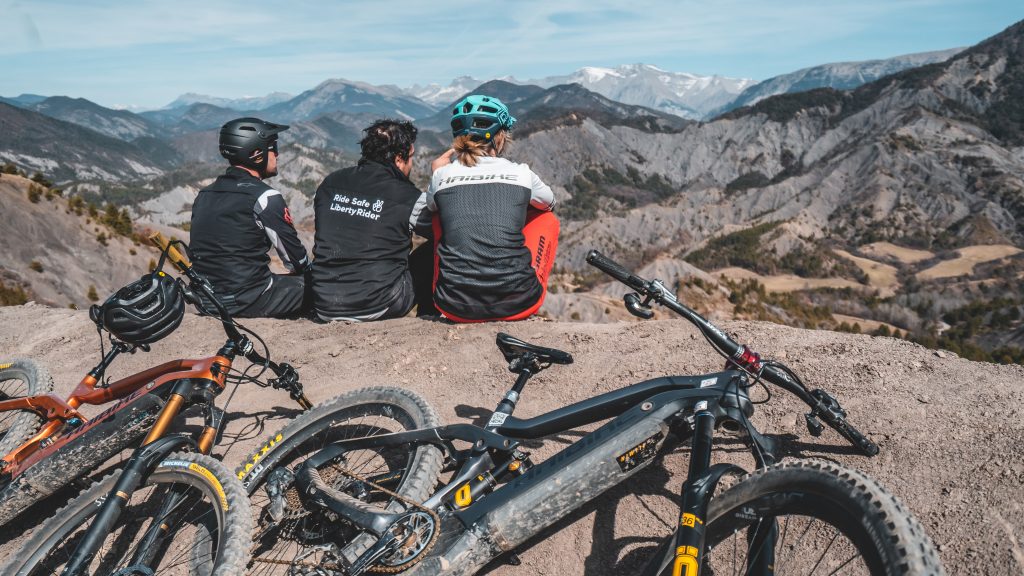 After a big day of riding, we went back to Yannick's home, and after a quick stop by the market to get some fresh veggies we had a nice evening in his garden around the fire.
EP.2 ANDREA GARIBBO
For the second episode, we found ourselves in La Spezia, Liguria, the Home of Andrea Garibbo and his amazing family. Andrea picked us up by boat and took us on one of his favorite laps with incredible views over the bay of La Spezia.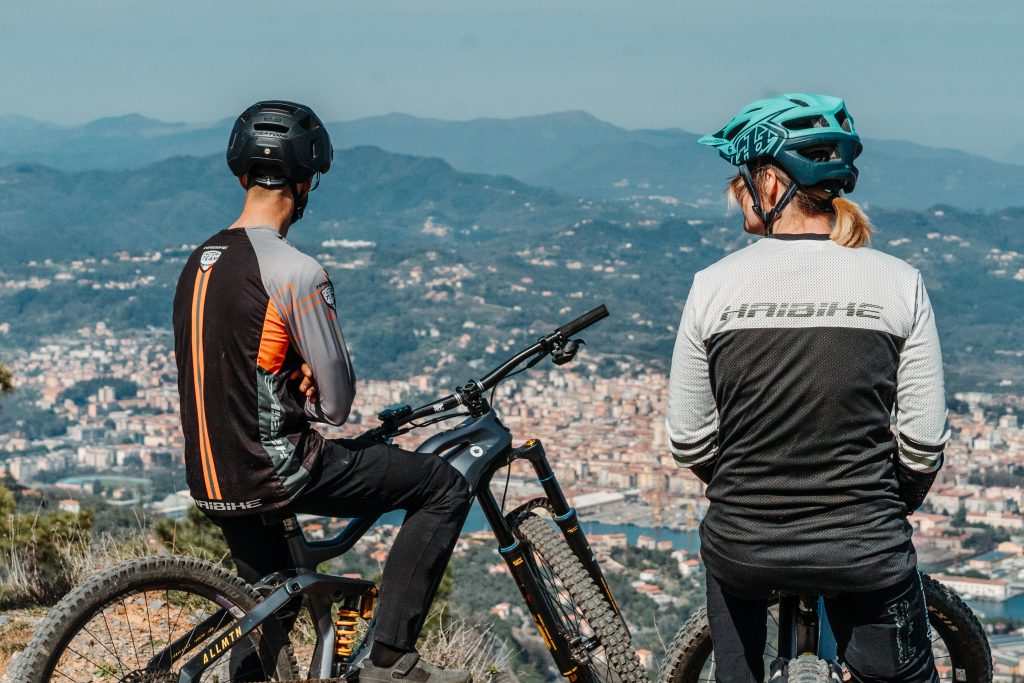 Andrea then took us back to his parent's home, for the Sunday family lunch with his family.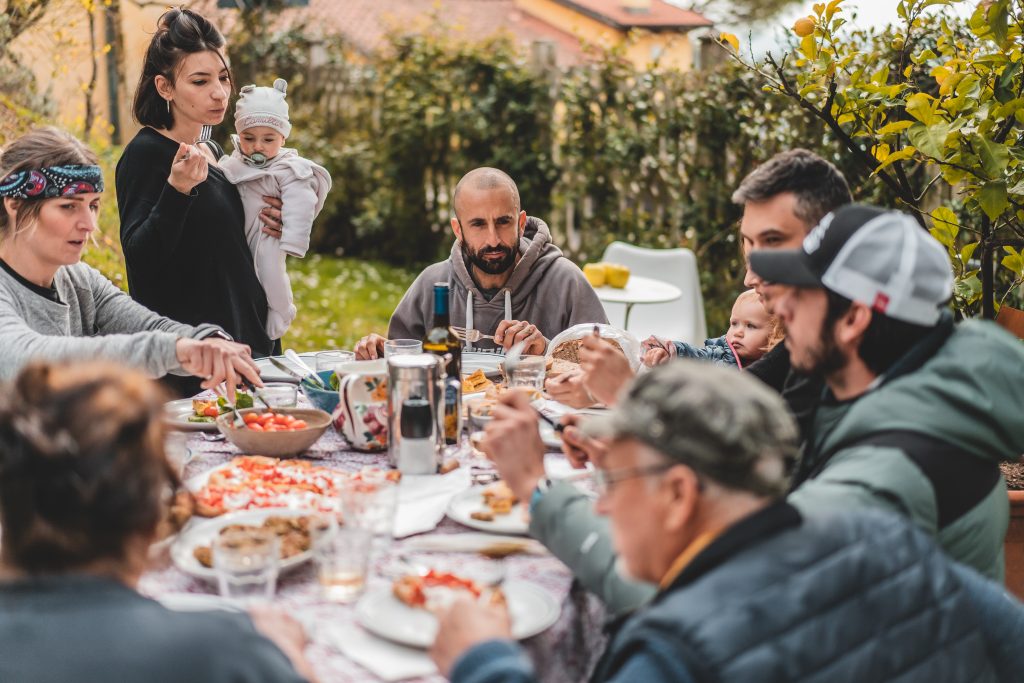 After lunch, and an afternoon spent playing around the garden it was time to head to the gym. Andrea is a balance master and likes to incorporate balance exercises into his workout routine. And it's paying off for him with amazing results in the E-EWS.
EP.3 LEA DESLANDES
For the third episode, we made our way to Les Arcs in France, in the middle of the winter season to visit Léa. Léa is not only a world-class mountainbike athlete, she is also a successful entrepreneur and owns her own café in the ski resort, the Wood Bear Café, home to arguably one of the best cheesecakes in Europe.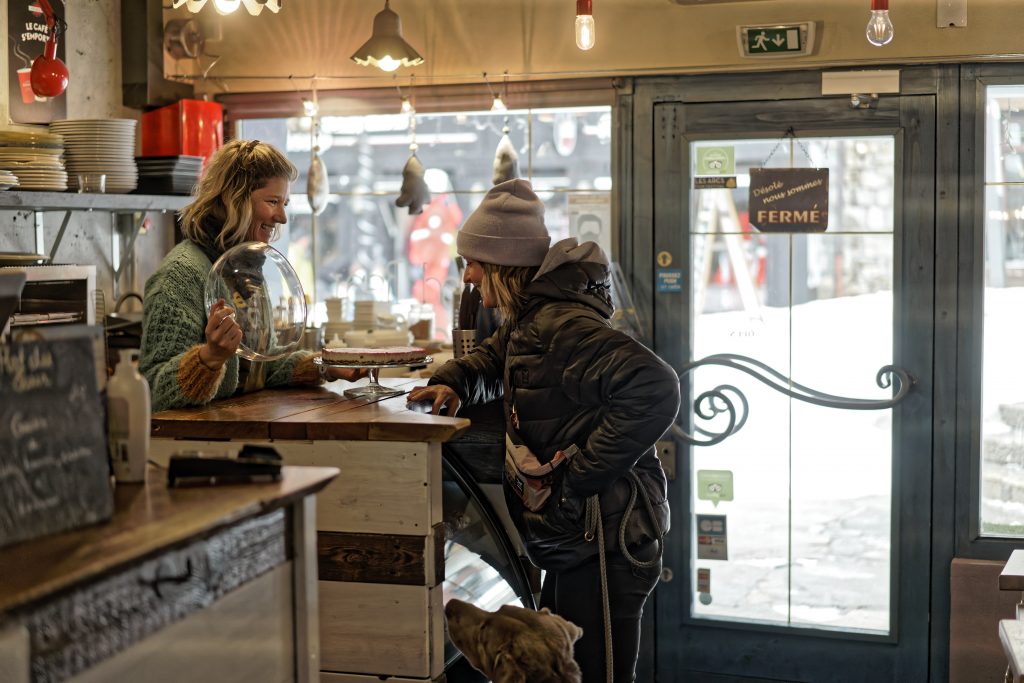 Léa is the current E-bike World Tour title holder, an even more impressive feat when you know that she works full time in her café while her competitors are 100% focused on training for the competitions. She has to be creative to do her training in winter with the snow everywhere and her job that takes a lot of her time, with a past career in ice climbing, it makes sense that she goes back to her roots for winter training.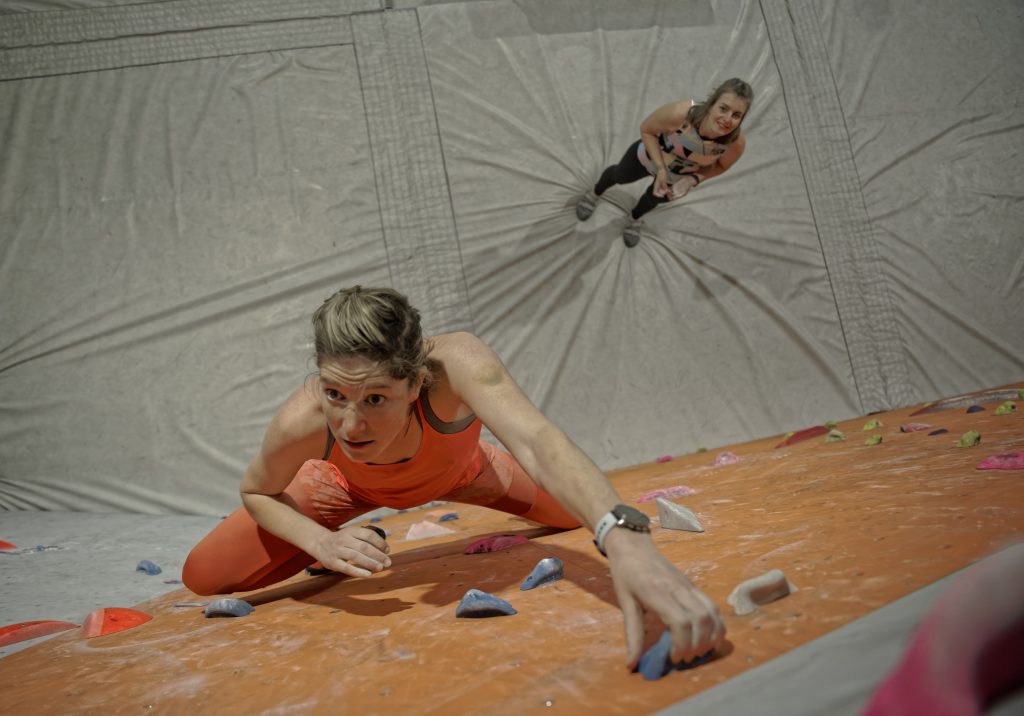 A few months later, we met Léa again in Flachau for the E-tour of Salzburgerland, where she secured her position at the top of the sport with a third place, despite a change of format that doesn't best suit her skills.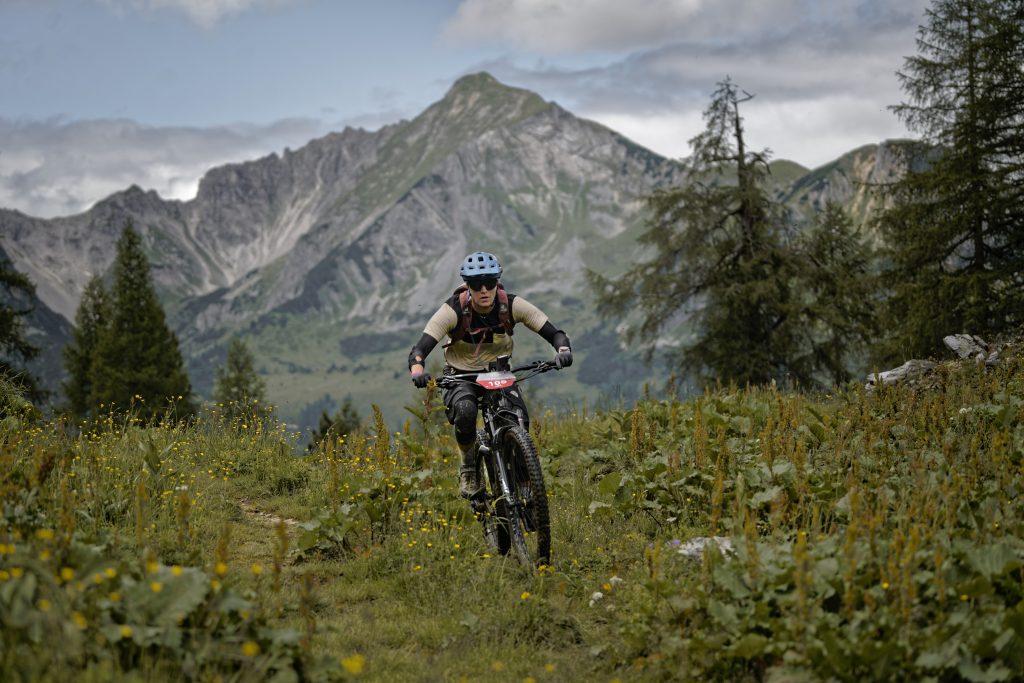 EP.4 TOM CARDY AND KARA BEAL
The fourth and last stop of the Haibike Family Serie happened in Essex, England, where we met Tom and his girlfriend Kara, both Haibike Heroes and YouTubers who work together full-time to create videos for both of their YouTube channels.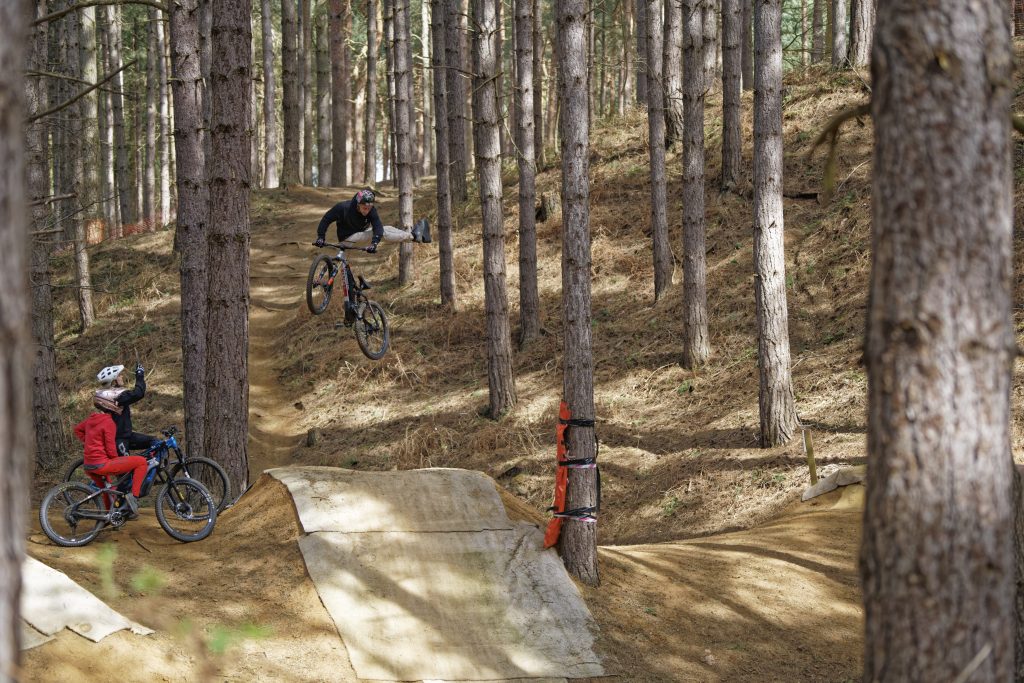 Tom and Kara showed us a typical day of riding for them, which involves quite often more filming and talking to a camera than time on the bike. The time and effort these two put into creating content is nothing short of impressive. As Helene and I are also a couple that works together, it was very inspiring to see them sharing tasks and helping each other the way they do.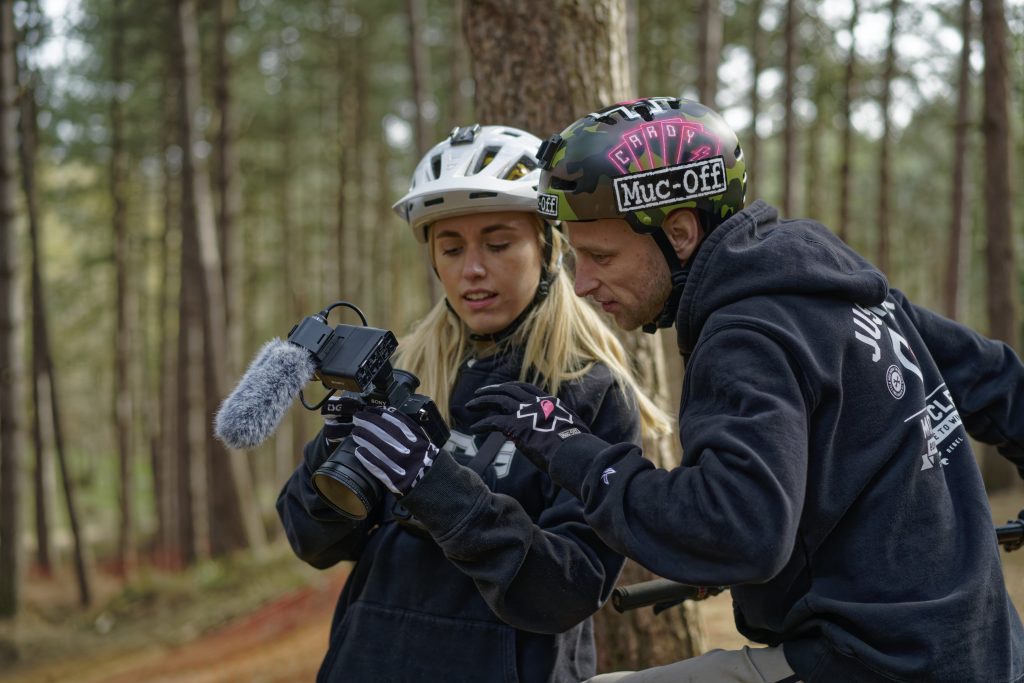 The location of choice for their video was Chicksands Bikepark, where we were met by Sam Pilgrim, a YouTube and mountainbike superstar, Haibike athlete, and lifelong friend of Tom.