Our next stop was Golspie. And that was a spontaneous one, we checked the DMBINS (Developing Mountain Bike in Scotland) website while driving south from John O'Groats. And read a review about the place and pulled into the parking less than 2 minutes later.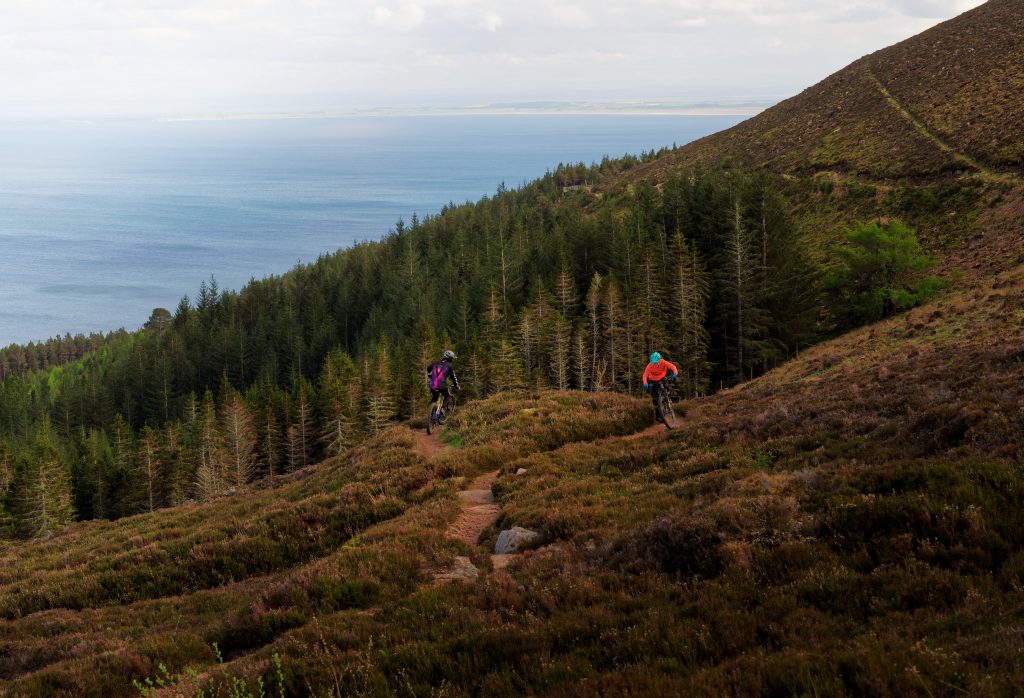 To get to the top, we followed the uphill flowtrail, it was a very nice ride on the Ebikes, fast, flowy (as you would expect for a "flow trail") and of course a breathtaking view over Dornoch Firth and the North Sea.
The last bit of the climb was hard, the wind was blowing hard and straight at us, making us feel like our batteries were empty. At the top, we took a quick look at the statue planted on the hill, then quickly went to find shelter from the wind to have a snack and prepare for the descent.
After a quick drink and a cereal bar, it was time to hit the trail. The upper part in the open was super flowy, with berms and a few jumps carved in the hillside, and still with an amazing view on the Firth below.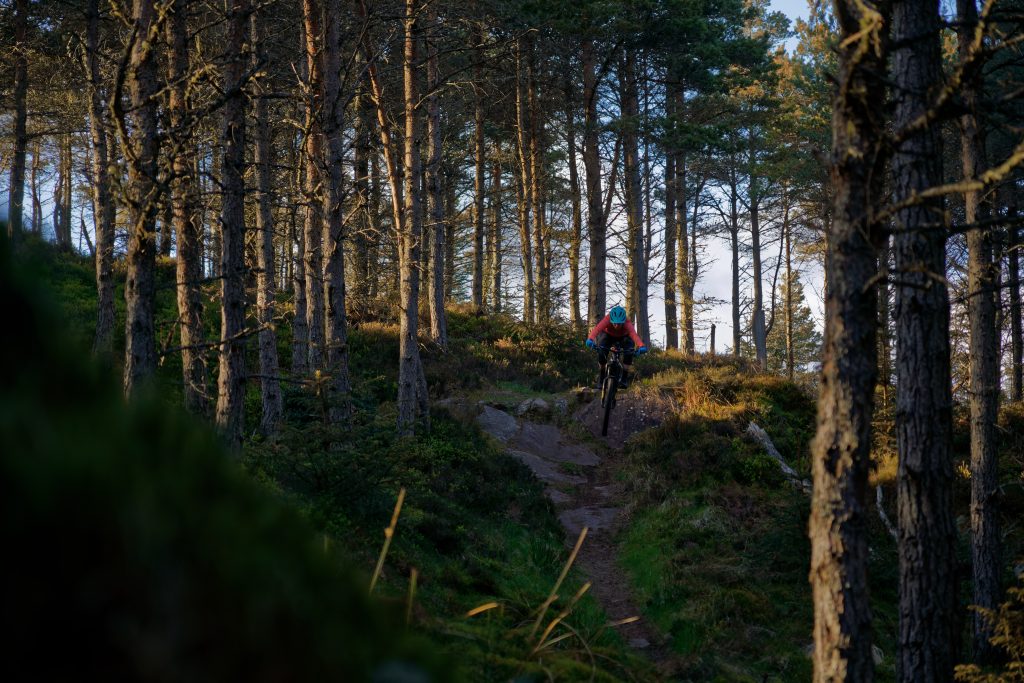 The trail then gradually becomes rocky, before the woods area, and rooty, in the woods. Offering an amazing variety of terrain for just one descent.