The Quiraing is a mountain range located in the North of the Isle of Skye. And one of the most beautiful places I have been. The Isle of Skye as a whole is well worth a trip, and the Quiraing was our highlight.
The Quiraing is more famous for hiking than for mountain biking, but technology is our friend and we found a trail that was classified as a bike trail by both trailforks and komoot, happy days!
To maximise the negative elevation, we decided we would ride it South to North.
The first 200 meters worked like a dream, but then the struggles started. It was obviously a hiking trail, and although most of the trail was ridable on a bike, there were a lot of parts where we had to push, pull, and even carry the bikes over rocks and near-vertical sections.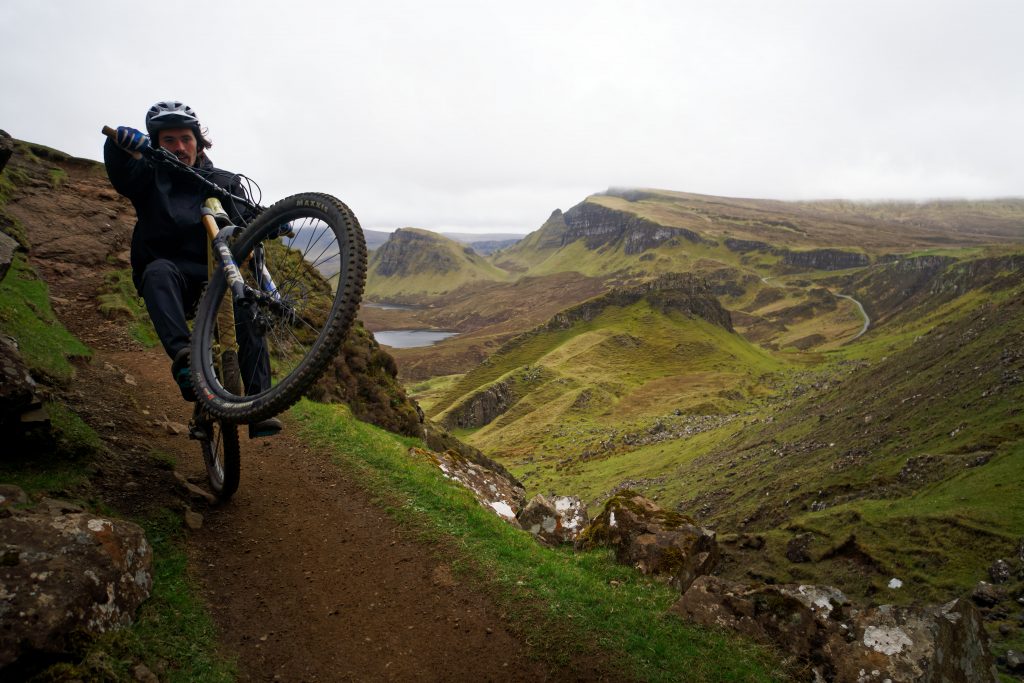 But was it worth it? And would we do it again? Yes, 100%, to both questions. The Quiraing is beautiful and the things we saw, experienced, and captured are worth the (little) struggle.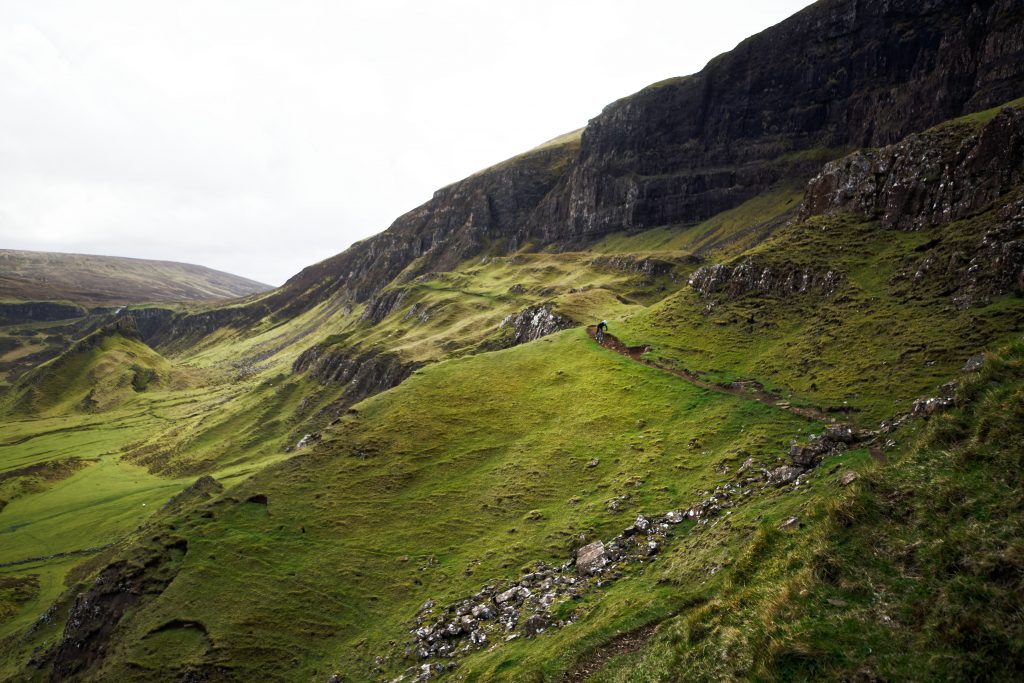 But what about you? If you are comfortable pedaling, riding steep technical trails, and carrying your bike, go for it, and you certainly won't regret it.
On the other hand, I would not recommend this trail to someone who isn't very comfortable on a bike and with a good fitness level. But, here is the good part, it is a hiking trail, and as far as hiking trails go, it is manageable for most people.
So if you want to see this amazing place, don't hold back, get your bike or your hiking shoes and enjoy!