After an intense few days of exploration on Skye, it was time to make our way back to mainland Scotland, and follow the winding road north towards the Torridonian Highlands.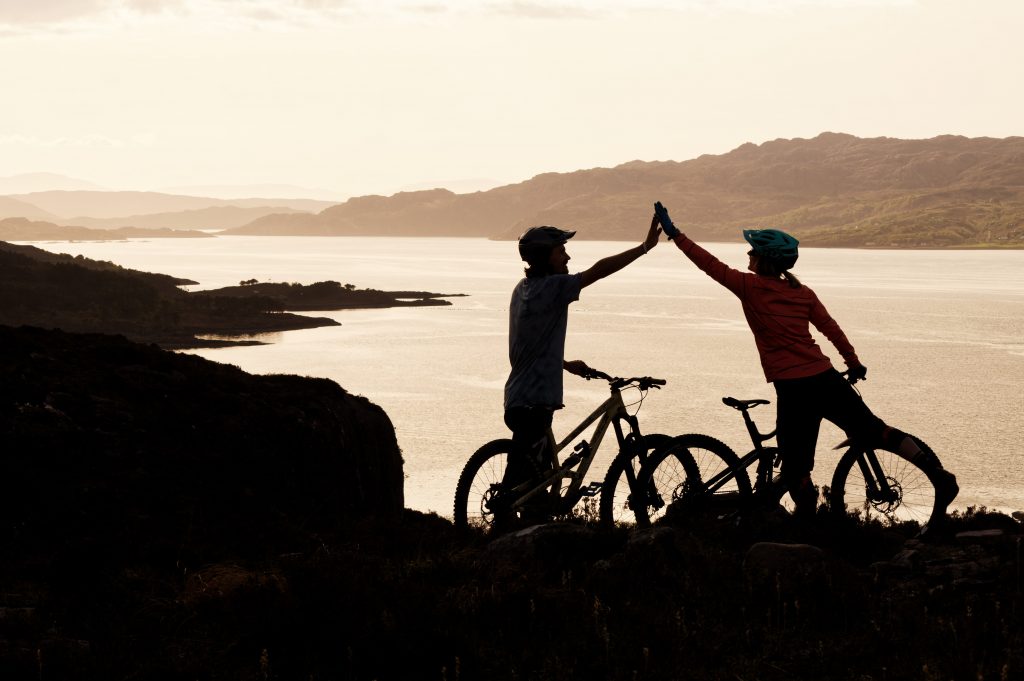 The ancien rocks of the unusually geologically twisted landscape caught my eye straight away. Torridon is a small village, with a lot of history and legends and lies on the shore of Loch Torridon. You will not find
much apart from a nice little cafe/shop, a hotel, a bed and breakfast, a few houses, a campsite, youth hostel and an open air church. It's a very idyllic place and sitting in the morning on the landing stage
doing some yoga stretches and looking at the mirror smooth water reflections makes you easily forget everything around you.
But as soon as you try the red/black trail "Torridon Lollipop" it catapults you straight back to reality. Because this trail is no joke and brutal on your bike. So don't forget a repair/ first aid kit and survival food bag just in case. It takes a while, make sure you start in the morning just to be sure.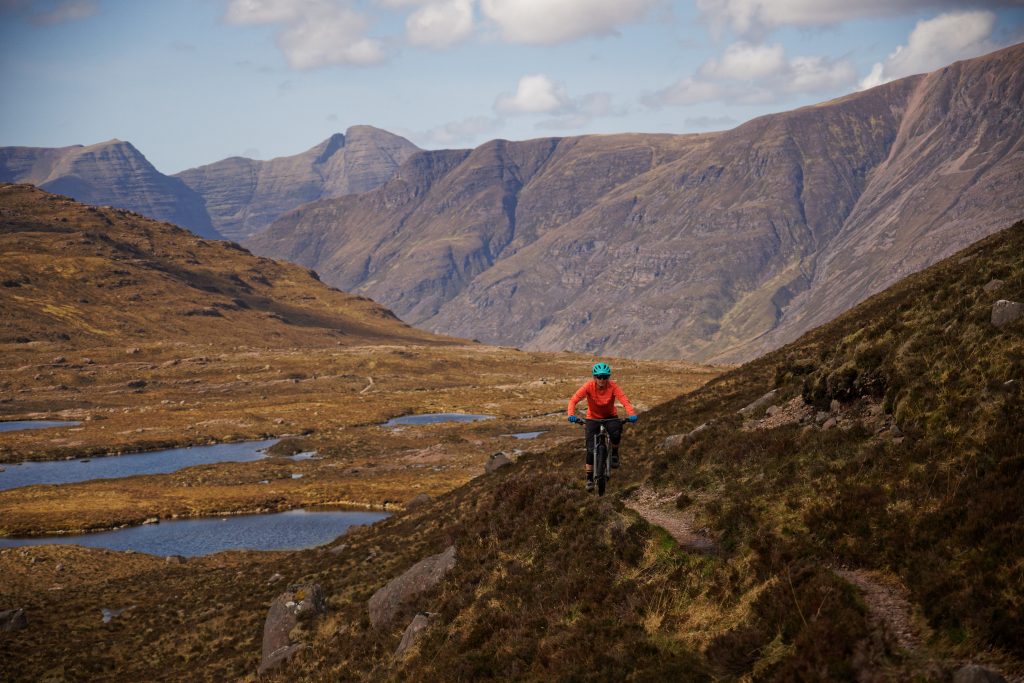 It starts in the village of Annat with the 4 Loch Link trail making the loop (mix of the Coulags to Achnashellach + Maol Cheandearg trail ) around the Maol Chean-Dearg peak and the 4 Loch Link trail down
again. You have to face 38,4 km with a 1281 m climb and a 1295 m descent and the highest point is 647m. The technical loose uphill will definitely bring your heart rate up and skills are needed otherwise you end up pushing your bike even more. You definitely need to be prepared for a biceps workout and to hit your shins while lifting the bike up the steps if you are not a XC pro. As some of you might know, riding technical uphill trails is my Achilles' heel but having MTB legend Richie Schley's voice in my head saying "Earn your descent" worked and I made it. At the end it's all about the mind set… or more about the rewarding descent, which was one of the nicest of the whole trip. A rough one for sure with rock slabs and loose rocks, but also one I will never forget.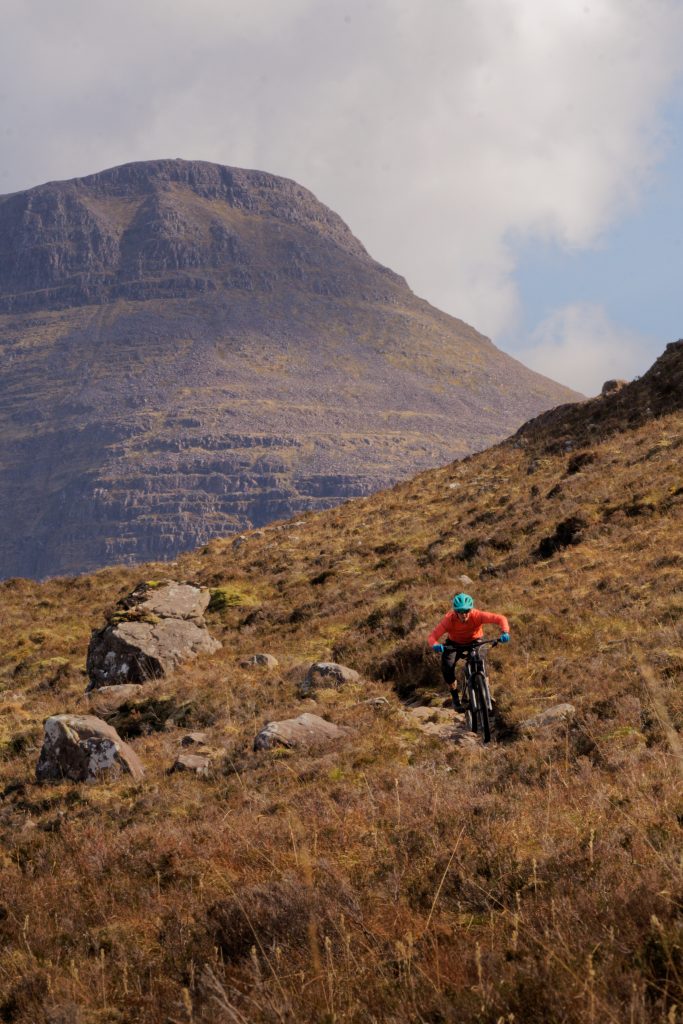 After Torridon we drove along the coast to the North. It was very nice and we stopped at many stunning places like Durness and John O'Groats, where I spotted a whale with its fin cutting through the waves. For exploring and hiking the north is amazing but don't expect any trails up there.