Let's start from the beginning. I have been to Scotland so many times, eight times already, but the only places I know by heart are Edinburgh and Glasgow airport, the Nevis Range parking area and of course the famous Fort William World cup downhill and 4X tracks because I raced there so many times.
But this time I wanted to see more than the World Cup start hut.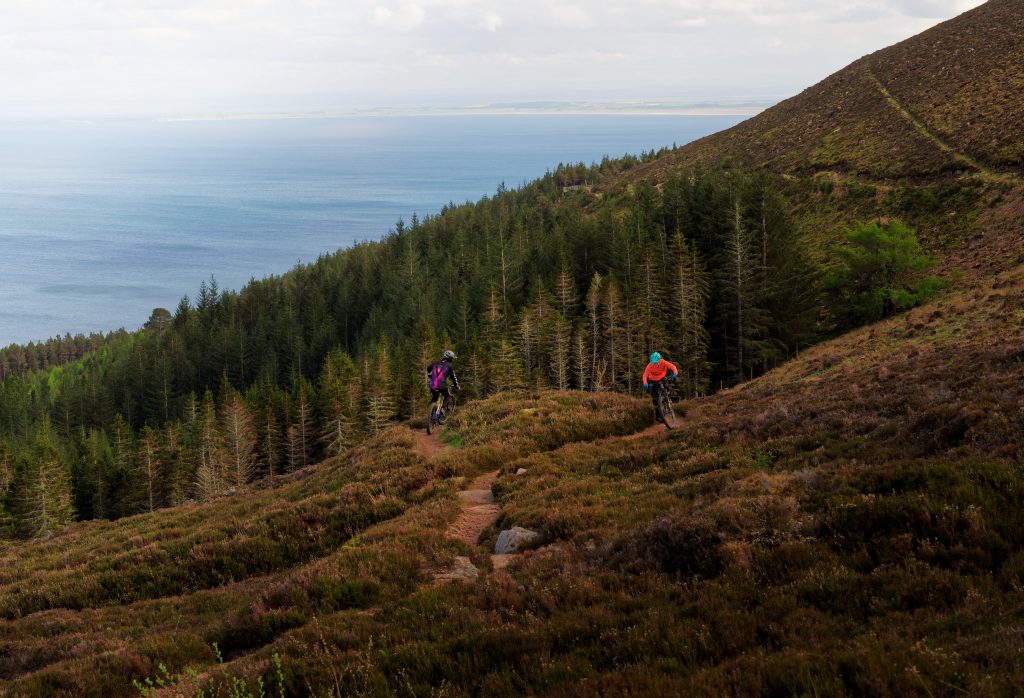 Our first stop was Fort William. How ironic! I came to Scotland to ride new places and my first stop was again the well known Ben Nevis. Of course I had to ride the downhill and 4x World cup tracks to challenge myself.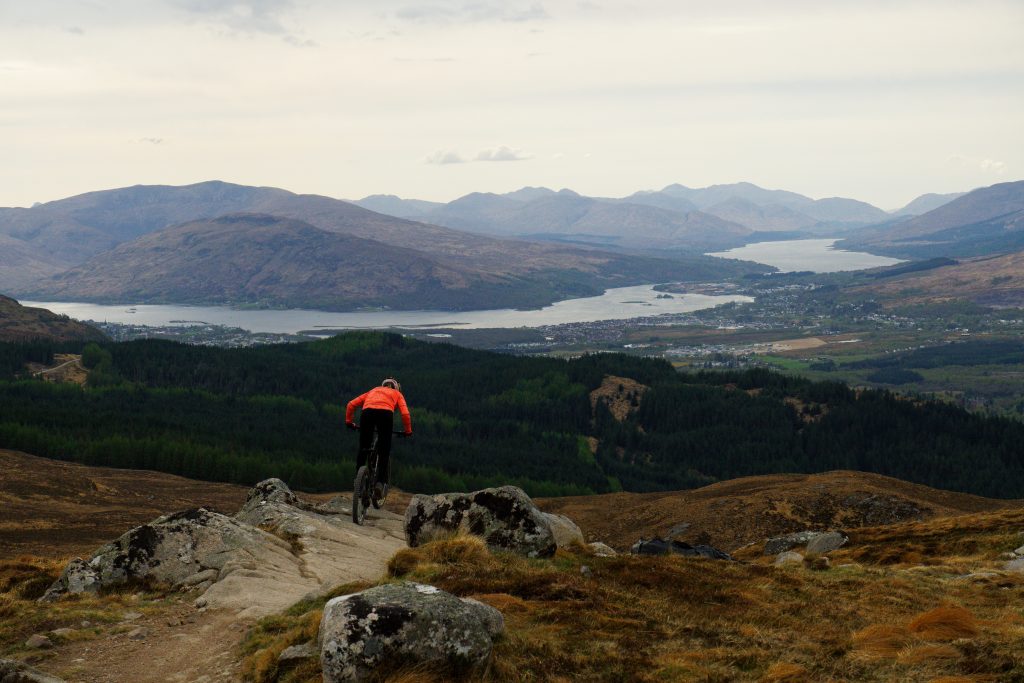 As nice as it is to get lifted up a hill, we decided it was time to move on, and headed west to the famous Isle of Skye. I can honestly say that Skye in itself is well worth a trip. It is home to some of the most amazing rock structures I have ever seen, and the bright green hills look like they are straight out of a fairy tale. Spoiler alert, the greenness has nothing to do with fairy tales, it's because of the rain!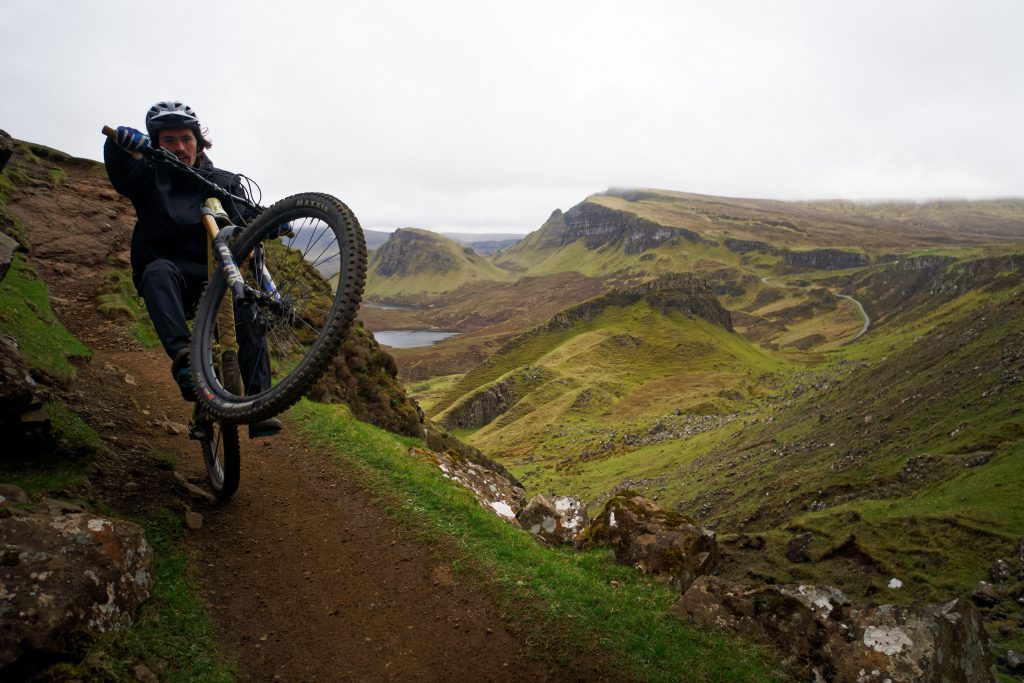 After an intense few days of exploration on and off the bike, it was time to make our way back to mainland Scotland, and follow the winding road north towards the Torridonian Highlands. The ancient rocks of the unusually geologically twisted landscape caught my eye straight away.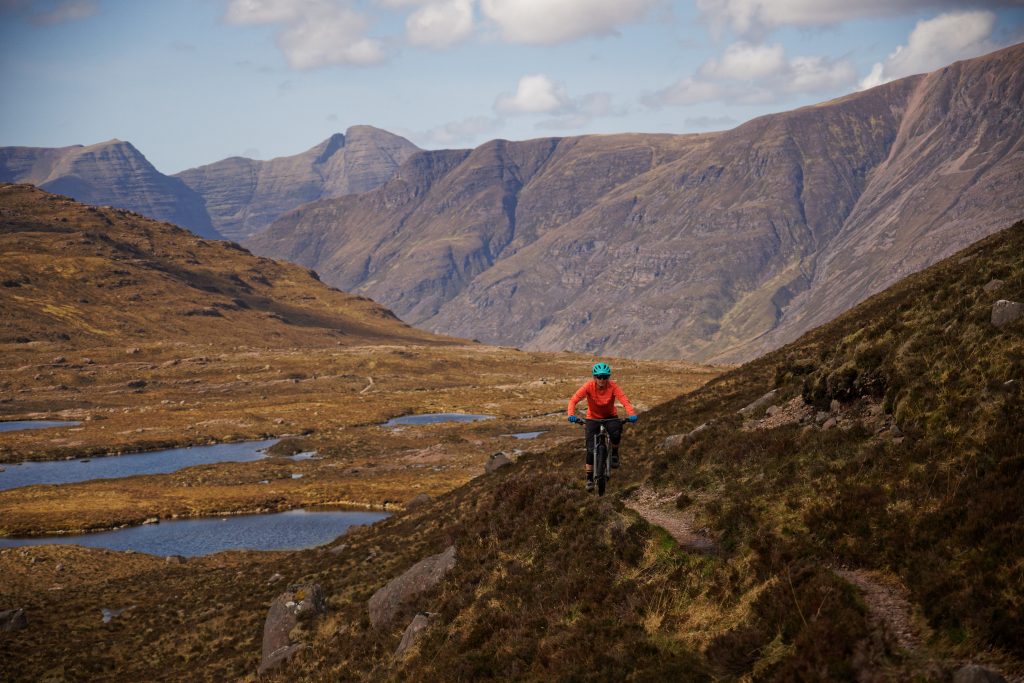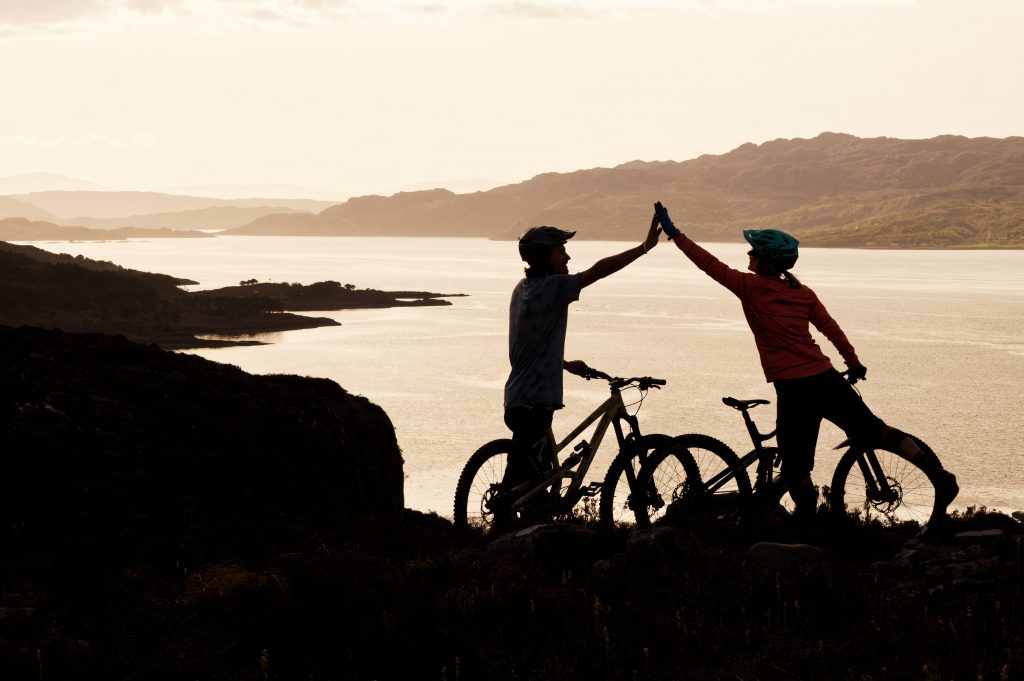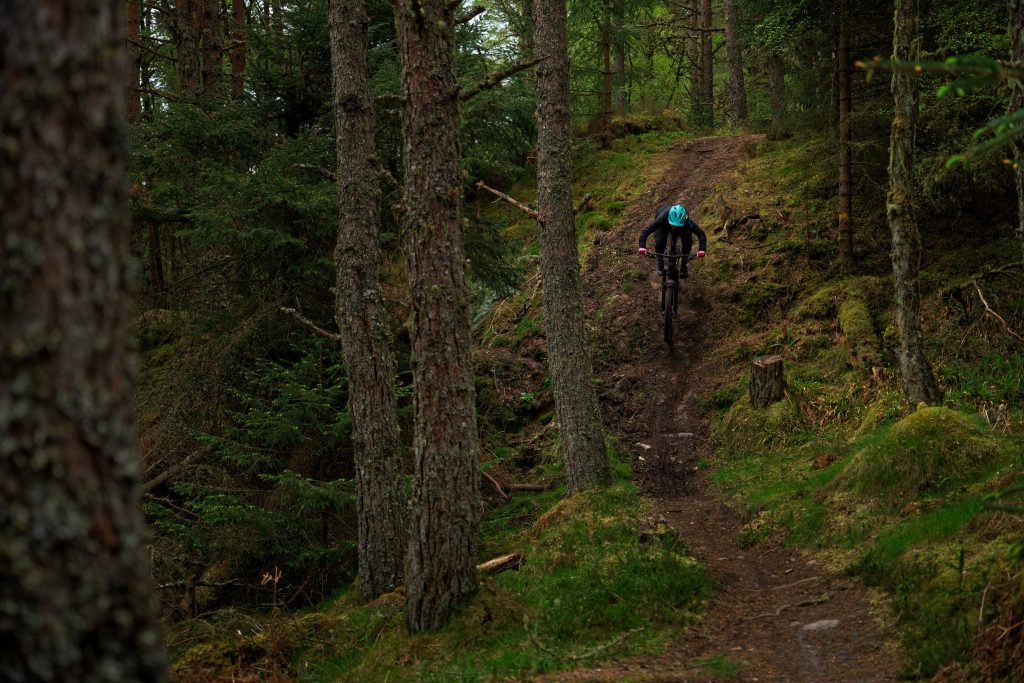 The hill Craig Dunain, also known as "the Mast" is located on the outskirts of Inverness.
The hill is steep, and I felt it both up and down. There are two uphill lines, one on each side of the trails. I can't really recommend either as they are both as challenging as each other. What I can recommend though, is to push through. If you survive the climb, you have a choice between a multitude of short, steep, intense trails with tight and slippery turns. Every trail we rode was just insane. It is a popular spot and we met lots of local riders who showed us different lines.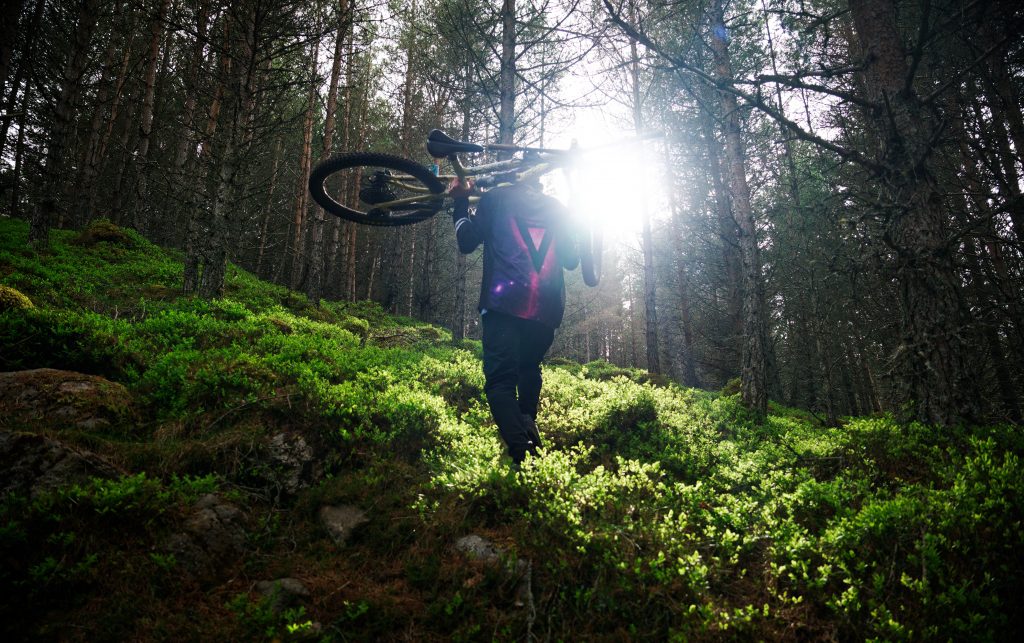 We finished up our Highland exploration in Aviemore which is located in the Cairngorms National park, and it is a must.
For the best enduro trails, we focused our riding on the "High Burnside", located in the hills west of Aviemore. The hills here are not as steep as in Inverness and more spread out, therefore the trails are longer, mellower and straighter.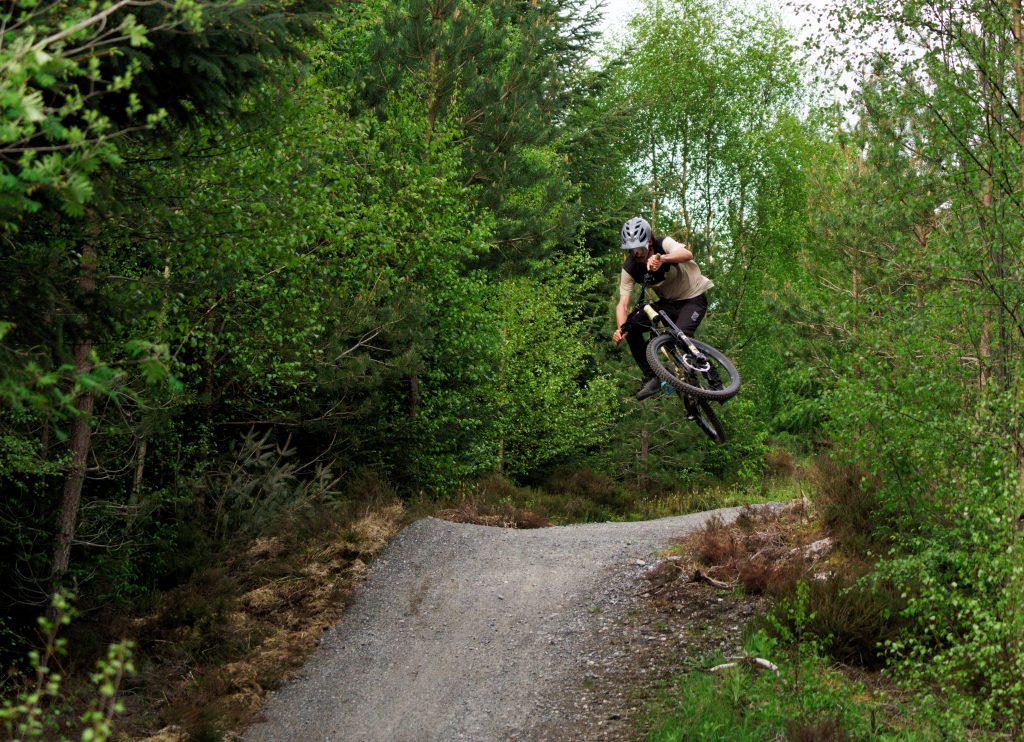 Aberdeenshire is the rising star of Scotland's riding destinations, with trails such as Heartbreak Ridge in Ballater, and a multitude of bicycle friendly hills, like Drumtochty and Pitfichy just to name a few.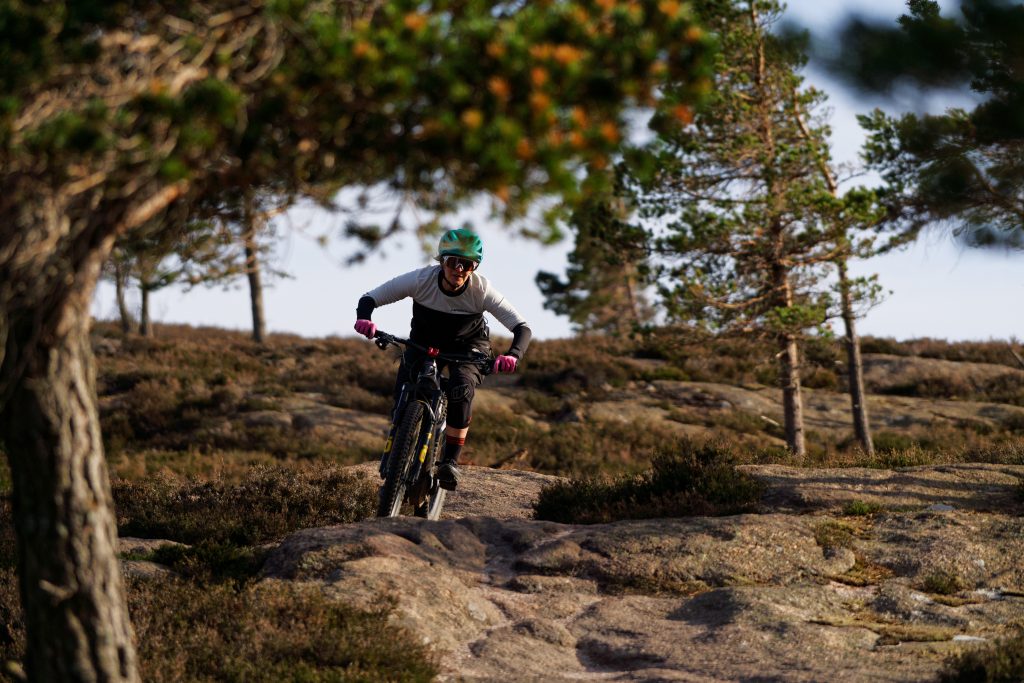 The Heartbreak Ridge is an amazing scenic ride, surrounded by heather bushes, very few trees and unbelievable views of the mountains and loch nearby.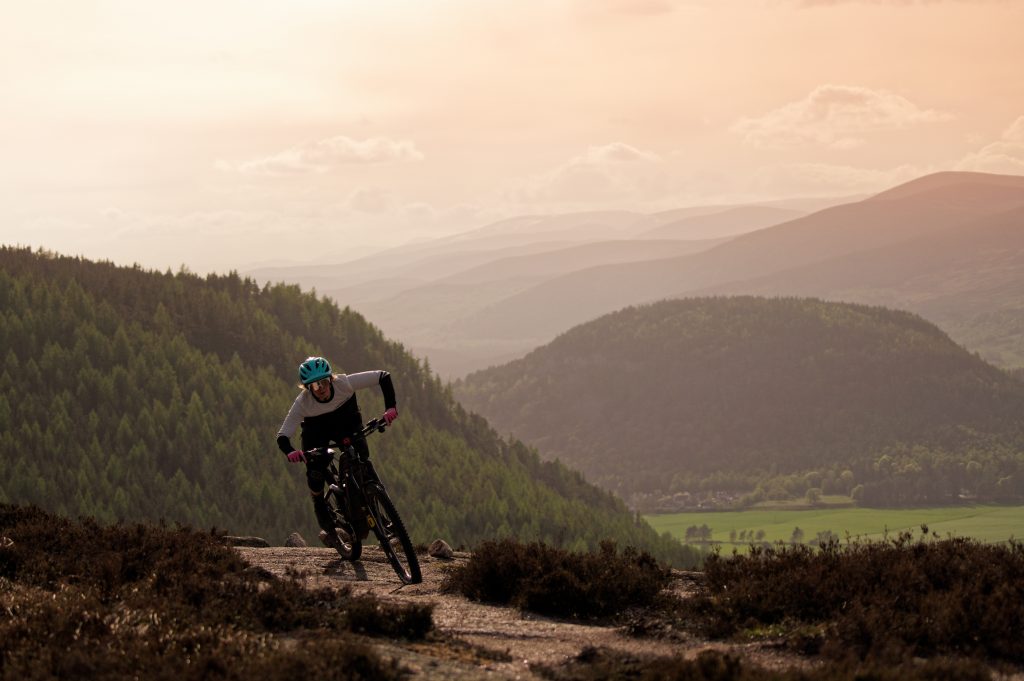 After an amazing few weeks of exploration, it was time for us to head South, and board the ferry that took our happy faces back to Europe.